oculavis opens their first American office in Chicago within close proximity to its Midwest customers from the machine and equipment manufacturing industry
The expansion to North America is the next major step in the strategy to establish oculavis SHARE as the world's leading platform for industry-grade AR service and support
The world's largest economy provides the foundation for further growth and accelerates oculavis' mission to transform industrial customer support and product lifecycle services on a global scale

By setting up their North American headquarter in Chicago, oculavis will assist its customers in the machinery & equipment industry with the digital transformation of their service and maintenance processes. The company is expanding its customer base in the North American market through local marketing, sales, service, and consulting. Existing customers will benefit from a new global service and customer success offering.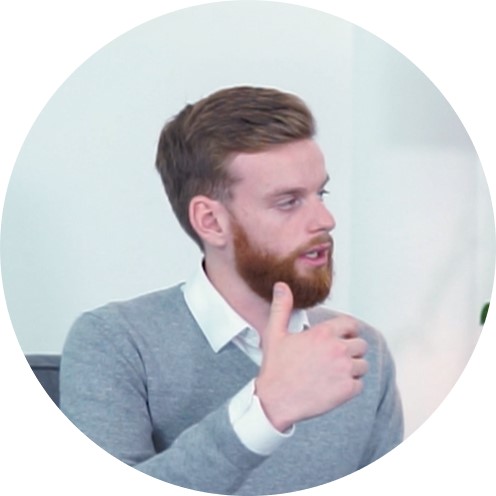 , President & CEO at oculavis North America Inc.



oculavis uses industrial-grade AR to provide professional visual assistance and AR instructions for any type of machinery and equipment. oculavis helps its customers reduce support expenses and machine downtimes effectively. The company has become a market leader for Remote Guidance and Augmented Reality Workflows in Europe signing up more than 200 customers, including global machinery, plant engineering and manufacturing industries companies like Bosch, TRUMPF, MAN, and Linde.

Learn more on how Bosch USA is using oculavis SHARE to support maintenance and manufacturing processes inside their smart factories in their recent keynote at AllAboutRemote conference.
Like a Bosch: Remote Support and Augmented Reality for Smart Maintenance

[25:37] Bosch at All About Remote 2021

Or checkout how TRUMPF USA is transforming their field service processes by providing their customers with smart services inside their Visual Assistance App - a white label version of oculavis SHARE - and using Augmented Reality glasses!
Mission Critical Support in Industrial Manufacturing
[46:8] TRUMPF and oculavis talking about visual assistance at Realwear Connect 2020
Contact data
oculavis Inc.
150 North Michigan Avenue, 35th Floor
60601 Chicago
United States of America

Florian Bartholomäus, President & CEO
Email info@oculavis.com