Imprint
Information in accordance with § 5 TMG
oculavis GmbH
Vaalser Str. 259
52074 Aachen
Germany

Register Entry in Handelsregister Aachen, Germany
Register Number: HRB20412
Register Court Aachen

VAT indentification number in accordance with section 27 a of the German VAT act: DE306414135
Tax number 201/5982/3815
Responsible for the content in accordance with § 55 ABS. 2 RSTV
oculavis GmbH
Vaalser Str. 259
52074 Aachen
Germany
Board of Directors
Dr.-Ing. Markus Große Böckmann
Dipl.-Wirt.-Ing. Martin Plutz
Dipl.-Inform. Philipp Siebenkotten

info {at} oculavis {.} de
+49 241 894388-0
https://oculavis.de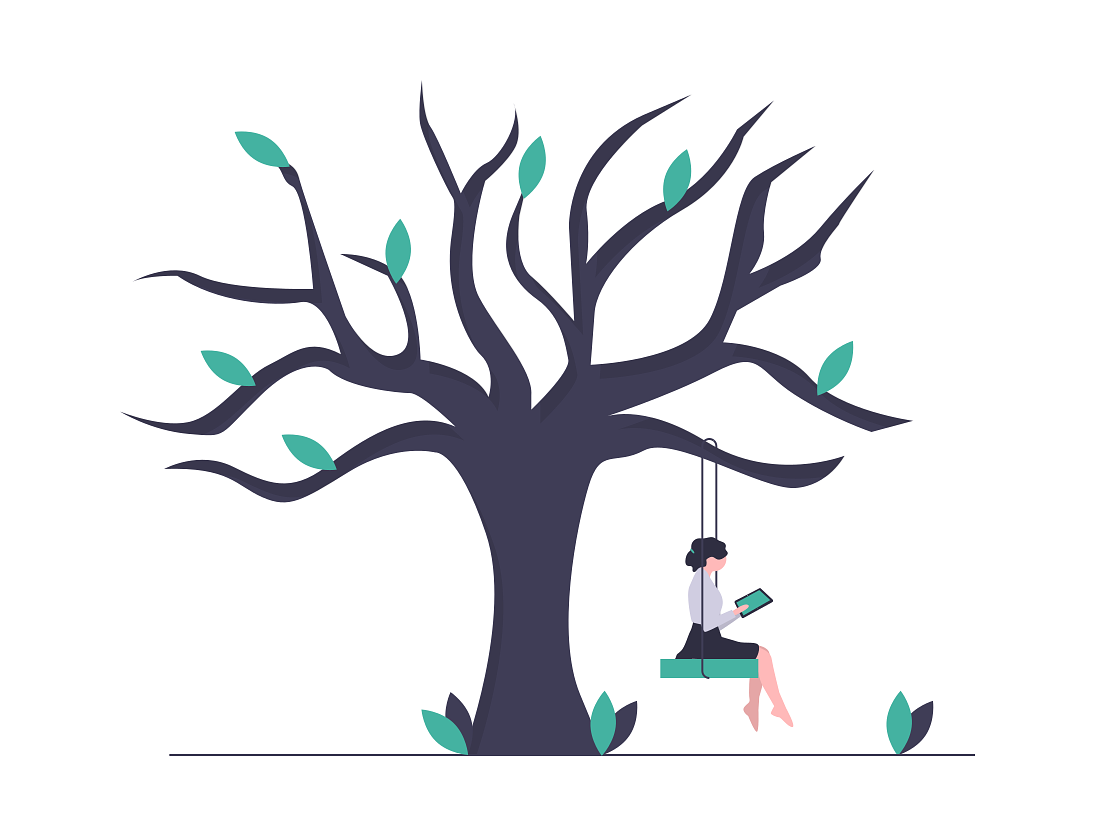 1. LIMITATION OF LIABILITY FOR INTERNAL CONTENT
The content of our website has been compiled with meticulous care and to the best of our knowledge. However, we cannot assume any liability for the up-to-dateness, completeness or accuracy of any of the pages. Pursuant to section 7, para. 1 of the TMG (Telemediengesetz – Tele Media Act by German law), we as service providers are liable for our own content on these pages in accordance with general laws. However, pursuant to sections 8 to 10 of the TMG, we as service providers are not under obligation to monitor external information provided or stored on our website. Once we have become aware of a specific infringement of the law, we will immediately remove the content in question. Any liability concerning this matter can only be assumed from the point in time at which the infringement becomes known to us.
2. LIMITATION OF LIABILITY FOR EXTERNAL LINKS
Our website contains links to the websites of third parties ("external links"). As the content of these websites is not under our control, we cannot assume any liability for such external content. In all cases, the provider of information of the linked websites is liable for the content and accuracy of the information provided. At the point in time when the links were placed, no infringements of the law were recognisable to us. As soon as an infringement of the law becomes known to us, we will immediately remove the link in question.
3. COPYRIGHT
The content and works published on this website are governed by the copyright laws of Germany. Any duplication, processing, distribution or any form of utilisation beyond the scope of copyright law shall require the prior written consent of the author or authors in question.
4. PRIVACY POLICY OF OCULAVIS GMBH (AS OF 22ND OF MAY 2018)
Table of contents

4.1. Relevance
4.2. Limitation of liability
4.3. External links
4.4. Copyright / ancillary copyright
4.5. Privacy Website
4.6. Cookies
4.7. General business communication and newsletter
4.8. What information is collected?
4.9. How is the data used?
4.10. How and where is data backed up and stored?
4.11. Will the data be passed on (to third parties)? /How is the data handled?
4.12. User rights
4.13. Data Protection Officer
4.14. Contact oculavis GmbH




4.1 Relevance
From 25 May 2018 on, the European Union's new basic data protection regulation will enter into force. oculavis GmbH would like to position itself clearly and explain clearly to its users what data is collected, what happens to the data and what rights the users ("you") have. oculavis GmbH follows the principles of processing personal data: Legality, good faith, transparency, earmarking, data minimization, accuracy, storage limitation, integrity, confidentiality and accountability.
4.2 Limitation of liability
The contents of this website have been prepared with the greatest possible care and to the best of our knowledge. Nevertheless, the provider of this website accepts no liability for the topicality, completeness and correctness of the pages and content provided. As a service provider, the provider of this website is responsible for its own content and information provided on these pages in accordance with § 7 Paragraph 1 TMG; however, according to §§ 8 to 10 TMG not obliged to monitor the transmitted or stored external information. These contents will be removed or blocked immediately from the time of knowledge of a concrete violation of the law. Liability is only possible from the point in time at which knowledge is gained.
4.3 External links
The website contains so-called "external links" to other websites over whose content the provider of the website has no influence. For this reason, the provider cannot accept any liability for this content. The respective provider of the linked website is responsible for the content and accuracy of the information provided. At the time of linking, no legal violations were discernible. On becoming aware of such a violation of the law, the link will be removed immediately.
4.4 Copyright / ancillary copyright
The contents, works and information published on this website are subject to German copyright and ancillary copyright law. Any kind of duplication, editing, distribution, storage and any kind of exploitation outside the limits of copyright law requires the prior written consent of the respective copyright holder. Unauthorized copying/storing of the information provided on these web pages is not permitted and is punishable by law.
4.5 Privacy Website
By visiting the website, information (date, time, page called up) about the access can be stored on the server. No personal data (e.g. name, address or e-mail address) is stored by the website. As far as possible, personal data is only collected with the prior consent of the user of the website. The data will not be passed on to third parties without the express consent of the user. The provider points out that the transmission of data on the Internet (e.g. by e-mail) has security gaps and a complete protection of data against access by third parties cannot be guaranteed. The provider assumes no liability for damages caused by such security gaps. The use of contact data by third parties for commercial purposes is expressly prohibited. Unless the provider has given his written consent beforehand. The provider reserves the right to take legal action in the event of unsolicited sending of advertising information, e.g. by spam mails.
4.6 Cookies
Cookie permission
If you visit our websites and your current browser settings accept cookies and continue to use our websites without changing your browser settings, we regard this as your consent to the use of cookies as described in this cookie policy.

What are cookies?
Cookies are small text files that are sent to your device (computer, laptop, smartphone, tablet) from the website you are visiting. Cookies are stored on your device in the file directory of your browser. Your browser sends these cookies back to the website each time you visit, in order to recognize your device and to improve your user-friendliness each time you visit the website. Cookies allow us, for example, to adapt a website to your interests or to store your password in such a way that you do not have to re-enter it every time. If you do not want us to recognize your device, please set your Internet browser so that it deletes cookies from your device, blocks cookies or warns you before a cookie is stored on your device. Below you will find a short manual. Please note that certain functions of our website will no longer or no longer function correctly without cookies. To learn more about cookies and how they work, please visit www.allaboutcookies.org or www.youronlinechoices.eu

Categories of cookies
Depending on their function and intended use, cookies can be assigned to the following categories: absolutely necessary cookies, performance cookies, functional cookies and cookies for marketing purposes.

Absolutely necessary cookies
Cookies are absolutely necessary to navigate our websites and to operate the basic functions of the website. Without these cookies, basic functions cannot be offered. Absolutely necessary cookies can be set without your consent.

Performance cookies
Performance cookies collect information about your use of our websites. For example, you identify your Internet browser, your operating system, visited websites, duration and number of visits, previously visited websites, most frequently visited websites and errors. The information collected is aggregated and made anonymous. It does not allow personal identification. It serves only to evaluate and improve the user-friendliness of our websites.

Functional cookies
Functional cookies allow a website to store information and options that you have already entered (e.g. user name, language settings, layout settings, contact settings or your location) in order to offer you improved personalised functions. They are also used to enable requested functions such as video playback.

Cookies for marketing purposes
Cookies for marketing purposes are used to offer you more relevant and interest-specific content, to limit ad frequency and to measure the efficiency of an advertising campaign. You register whether you have visited an advertised website or not and what content you have used. Such information may be passed on to third parties, e.g. advertising customers. Depending on the duration on your device, a distinction can be made between session cookies and permanent cookies:

Session cookies
Session cookies are only active during a browser session. They allow us to link all actions of a user during this browser session. They expire when you close the browser.

Permanent Cookies
Permanent cookies remain on your device even after the browser session has ended. They are reactivated each time you visit the website that created the cookie. They can remain on your device for a longer period of time until they expire. Typical expiry times for permanent cookies can range from several days to several years.

Cookies that we use on our website
This website uses Google Analytics, a web analysis service of Google Inc. "("Google"). Google Analytics uses "cookies", which are text files placed on your computer, to help the website analyze how users use the site. The information generated by the cookie about your use of this website is usually transferred to a Google server in the USA and stored there. However, if IP anonymisation is activated on this website, Google will reduce your IP address within Member States of the European Union or in other states party to the Agreement on the European Economic Area beforehand. Only in exceptional cases will the full IP address be transmitted to a Google server in the USA and shortened there. On behalf of the operator of this website, Google will use this information to evaluate your use of the website, to compile reports on website activity and to provide the website operator with other services relating to website and Internet use. The IP address transmitted by your browser in the context of Google Analytics is not merged with other Google data. You may refuse the use of cookies by selecting the appropriate settings on your browser, however please note that if you do this you may not be able to use the full functionality of this website. You can also prevent Google from collecting the data generated by the cookie and relating to your use of the website (including your IP address) and from processing this data by Google by downloading and installing the browser plug-in available under the following link (http://tools.google.com/dlpage/gaoptout?hl=en).


In case of using oculavis.tube additional cookies of Mux, Inc., 1182 Market St., Suite 425, San Francisco, CA 94102, USA will be stored on your computer and usage data transferred.

How can I disable cookies or revoke my cookie consent?
You can revoke your consent at any time with effect for the future. To do this, you must deactivate / delete your cookies. One way to deactivate cookies set by our websites is to click on the links contained in the above cookie information and follow the instructions there. Another way to deactivate cookies is to change the cookie settings in your Internet browser. You will typically find the browser settings for cookies in the options, tools or settings of your Internet browser. You can also consult the "Help" menu of your browser. Different browsers may use different mechanisms to disable cookies.

We use the lead generation service provided by Leadinfo B.V., Rotterdam, The Netherlands, which recognizes visits of companies to our website based on IP-addresses and shows us related publicly available information, such as company names or addresses. In addition, Leadinfo places two first-party cookies for providing transparency on how our visitors use our website and the tool processes domains from provided form inputs (e.g. "leadinfo.com") to correlate IP addresses with companies and to enhance its services. For additional information, please visit www.leadinfo.com. On this page: leadinfo.com/en/opt-out you have an opt-out option. In the event of an opt-out, your data will no longer be used by Leadinfo".
4.7 General business communication and newsletter
(Personal) data is collected for general business communication (offers, invoices, etc.), for information about the products and services of oculavis GmbH and for the provision of services and software products. Data will not be passed on to third parties unless this is expressly requested by you (e.g. for establishing contact with a third company). In principle, oculavis does not sell, distribute or pass on personal data to third parties without permission.
4.8 What information is collected?
oculavis processes insensitive, personal data in order to carry out general business communication and to provide information about offers and services of oculavis:

General business communication and newsletter:
- First and last name
- Gender
- Nationality
- email address
- Telephone number
- Company name
- Position in company
- Address, postal code
- Bank details or billing address, if applicable
- Notes or references to business communication
- Newsletter reception desired/not desired


Websites
We would like to point out that we use cookies on our website oculavis.de.
4.9 How is the data used?
oculavis uses personal data for general business communication (information on products and services, offers, invoices, etc.). For a smooth and transparent business process oculavis links personal data with usual data and documents in the context of business relationships such as offers, information on the business relationship and invoices.

The activities of users after sending an email or offer are tracked manually or automatically. oculavis uses this to track whether a customer has read ("opened") an information page or an offer. The customer may be contacted again and made aware of the offer.

Users are stored with their contact data (name, email, phone, address) in the backend of the oculavis customer database. Contact data is only evaluated to optimize your own business processes. In particular, sensitive personal data is not collected or stored. Contact details are not sold or made available to third parties (with the exception of data storage, see point 5).

Newsletters are sent to the persons in the contact database if they have been approved. These are data voluntarily provided by the user (such as e-mail address, first and last name, registered office of the company), which are used for contact purposes. The data are not analysed further. Only anonymized statistics are produced for internal evaluation.
4.10 How and where is data backed up and stored?
oculavis GmbH commissions external companies or persons as service providers or business partners with the processing of information and the support of our company. Such external parties are used, for example, for virtual data processing or the provision of storage services. For more information about the sub-processors we engage to support the delivery of our services, please contact these companies.

oculavis GmbH uses external subcontractors for infrastructure services and to support us in providing customer support and e-mail notifications. Before consulting any external sub-processor, oculavis will exercise due diligence to assess their privacy, security and confidentiality practices and conclude an agreement on the obligations applicable to them.

oculavis GmbH stores personal data of general business communication encrypted and password-protected at professional service providers, namely STRATO AG with its registered office in Pascalstraße 10, 10587 Berlin. The data will be stored at oculavis GmbH until the customer requests the deletion of his data or until the data becomes invalid.
4.11 Will the data be passed on (to third parties)? /How is the data handled?
With the exception of data storage, data will not be passed on to third parties. Data will not be analysed, evaluated or otherwise processed by oculavis GmbH or third parties. Should a customer wish to contact another company, we will establish contact - with mutual consent.
4.12 User rights
In principle, every user ("you") has the right to determine how his/her (personal) data is used. When collecting data, the user has the following rights, which oculavis GmbH grants:

Information law: The data controller, oculavis GmbH, is subject to information duties if data is collected from the data subject or from third parties. Essentially, we provide you with the following information:
- Name, contact details of the person responsible (including the data protection officer, if applicable)
- Purpose, legal basis of data processing
- Presentation of relevant interests
- Recipient of the data, if applicable
- Information on data transfer to third countries, if applicable
- Duration of data storage
- Your rights as a data subject: information, rectification/deletion, restriction of processing, right of objection, data portability and right of appeal to the supervisory authority
- Consequences of non provision
- Profiling (creation of a comprehensive user profile or the creation of so-called score values by linking, saving, evaluating and merging various data into one person).
You have no right to information if you already have this information or if the provision of the information would involve too much effort for the data author. In this case it is sufficient for oculavis GmbH to provide general information on the website. If data are corrected, deleted or their processing restricted, oculavis GmbH is obliged to inform the user again.

Right to information:
You may request information and transmission of the data in electronic form (usually electronically) and a copy of the data. Please identify yourself completely and contact oculavis GmbH.

Right to data transmission:
Data provided by you must be provided by oculavis GmbH in the event of a change of provider (to facilitate a change). Please let us know when you think this is necessary.

Documentation and accountability obligations of the author:
Your data may only be used for a specific purpose. If you provide us with your data, we assume that you are interested in business communication and information about oculavis products and services.

Right to be forgotten (rectification/deletion):
Contact details are used by us only for the newsletter or personal contact. An establishment of contact takes place on request of the customer. Contact data is collected through personal acquisition and is not obtained by any other means (e.g. through third parties). Users who no longer wish to receive the newsletter can of course cancel it at any time and also request that their data be deleted.

Right to modify and/or delete data:
If you wish to access, modify or delete your data, please contact us.
4.13 Data Protection Officer
The data protection officer works within an organisation to ensure that data protection is observed. Data protection officer of oculavis GmbH is Philipp Siebenkotten. If you have any questions regarding data protection, please contact us:

oculavis GmbH
Vaalser Str. 259
52074 Aachen
Germany
Email: datenschutz {at} oculavis {.} de
Website: oculavis.de

4.14 Contact oculavis GmbH
Please use our contact form or our data protection officer (point 13)