All About Remote (AAR) powered by oculavis GmbH took place on December 1st, 2020. Conducted completely online for the first time, more than 500 attendees from the international mechanical engineering and manufacturing industry participated in the conference. 20 speakers from renowned research institutes and companies from different industries shared valuable expert knowledge. All About Remote underlined its relevance as the leading business conference on remote services, augmented reality workflows and digital business models.


Conducted purely online for the first time
Physical events have become almost impossible at the beginning of 2020 due to Corona virus. International trade fairs and congresses had to be cancelled or postponed. In order to make All About Remote 2020 happen and to ensure the best possible protection of all participants, the management of oculavis made the decision to conduct the third edition of the conference completely online.


Preserving the authenticity of a physical event
When implementing All About Remote as a pure online-only event, the authenticity of a physical event should be preserved in the best possible way. An event platform in our own branding was set up. A personal check-in area for the attendees, keynotes, lectures, lobby talks, 1-on-1 meetings, networking, a sporty lunch break and virtual demo spots were offered to ensure an appealing and varied day program.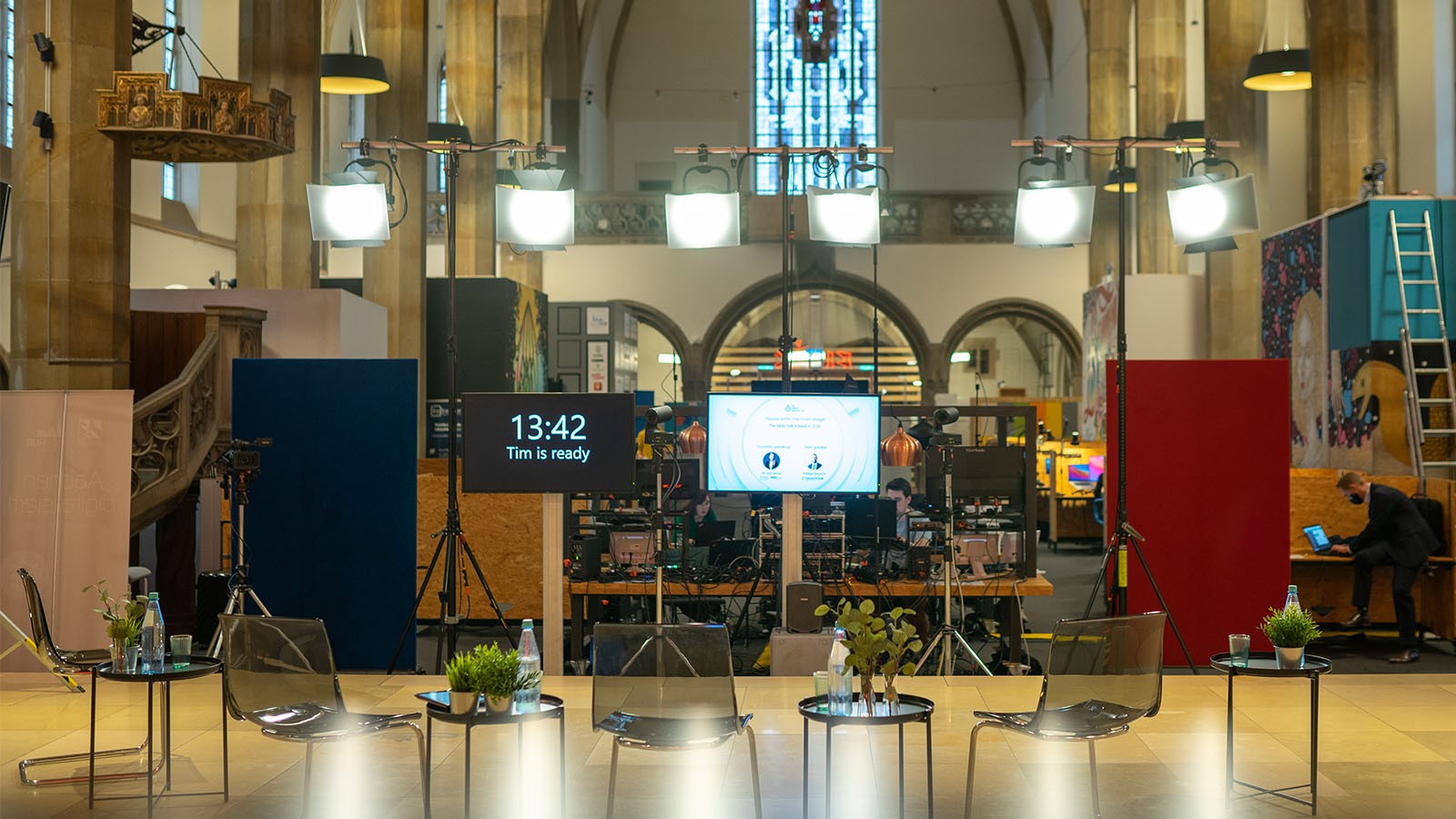 The Digital Church Aachen was chosen as a very special venue. It was used to broadcast the keynotes and to welcome the speakers of the lobby talks. The location was prepared with professional camera and sound equipment as well as stage direction.


Experts, innovators and practitioners from mechanical engineering and manufacturing industry worldwide
More than 500 experts, innovators and practitioners from the international mechanical engineering industry and manufacturing companies were able to participate in the online conference regardless of location and time.

20 speakers from industry and research held inspiring talks. They provided valuable insights and key learnings about the implementing of Augmented Reality, visual remote support, digital workflows and new digital business models in service.

The lineup included:



Relevance of new technologies and ways of industrial collaboration confirmed
The high number of attendees confirms the relevance of new technologies in technical service and maintenance. The Corona pandemic has exposed shortcomings in the digitization of outdated processes and the lack of use of modern collaboration tools. Companies had to painfully recognize this. They are now setting the course for the digital transformation of cross-locational processes in service, maintenance or quality tasks.

The platform solution oculavis SHARE makes machine-related knowledge available at any time and place. This means that service technicians no longer have to travel to the customer for every machine malfunction or issue. Related tasks can be solved remotely instead.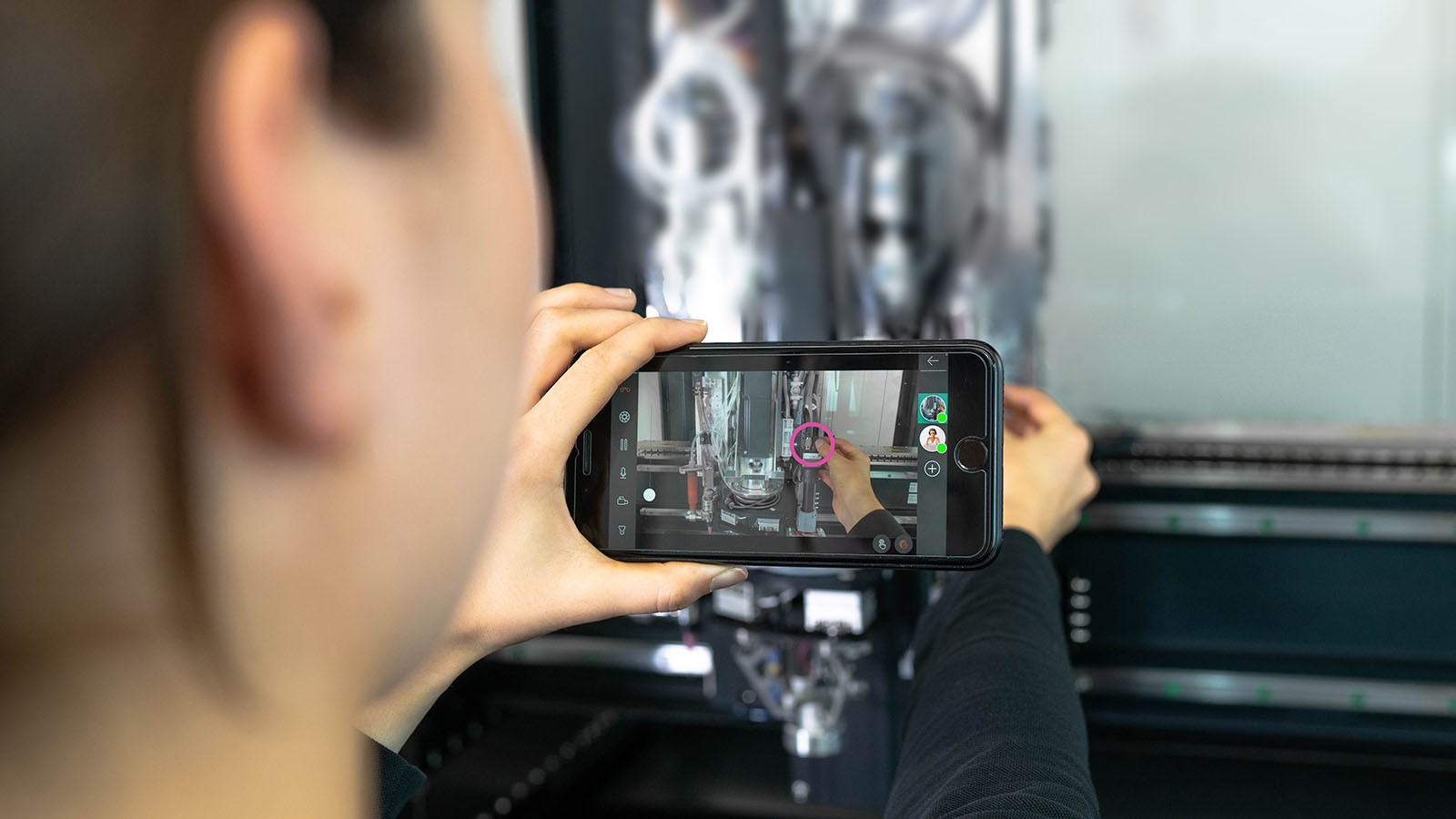 Digital workflows provide shop floor employees with structured knowledge as step-by-step instructions for standardized processes like replacing a defective part. Augmented Reality overlays enable 3D visualization of components and can be enriched with work-relevant information such as instruction videos and manuals. Technical challenges are mastered independently on the spot, without the help of a remote expert. However, if further support is required, the technician connects live with such an expert using a smartphone, tablet or smart glasses. Annotations, chats with a translation function and integrated documentation ensure optimal support during the troubleshooting.

Machinery and equipment manufacturers offer faster services with oculavis SHARE and end customers benefit from reduced downtimes. In addition, machine builders are enabled to establish innovative service offers on top of their physical products.


Let's meet again at All About Remote 2021. Registration open.
oculavis announces December 2nd, 2021 as the date for the fourth edition of the business conference. The lessons learned from the online event and the experience gained from physical events favor a hybrid conference in 2021, meaning that the important face-to-face contact is combined with the benefits from the virtual world in a meaningful way.

The registration is already possible. Get your Super Early Bird Ticket now and sign up on allaboutremote.com. Let's meet at All About Remote 2021!

Feel free to enter into a dialogue with us at any time to discuss your use case of remote support, Augmented Reality workflows and digital business models or book a live demo.