On December 4, 2019, oculavis GmbH invited customers and partners to its inhouse conference All About Remote (AAR) at the INC Invention Center on the RWTH Aachen Campus. 130 guests accepted the invitation and received an exciting program of user presentations, hands-on experience and technology spots.



"We were interested in digital business models, technological developments such as the digitization of instruction manuals with the help of augmented reality and the exchange of experience."

, said Kai Brückner, Design engineer in special machine construction and Robert Elflein, Technical IT Specialist at Robert Bosch GmbH.

Keynotes and user presentations
The day started with keynotes by Dr. Markus Große Böckmann and Martin Plutz, founders and managing directors of oculavis GmbH. This was followed by user presentations on business models with digital services from the supplier and customer perspective of TRUMPF Werkzeugmaschinen GmbH & Co. KG, Brose Fahrzeugteile GmbH Co. KG and Linde plc.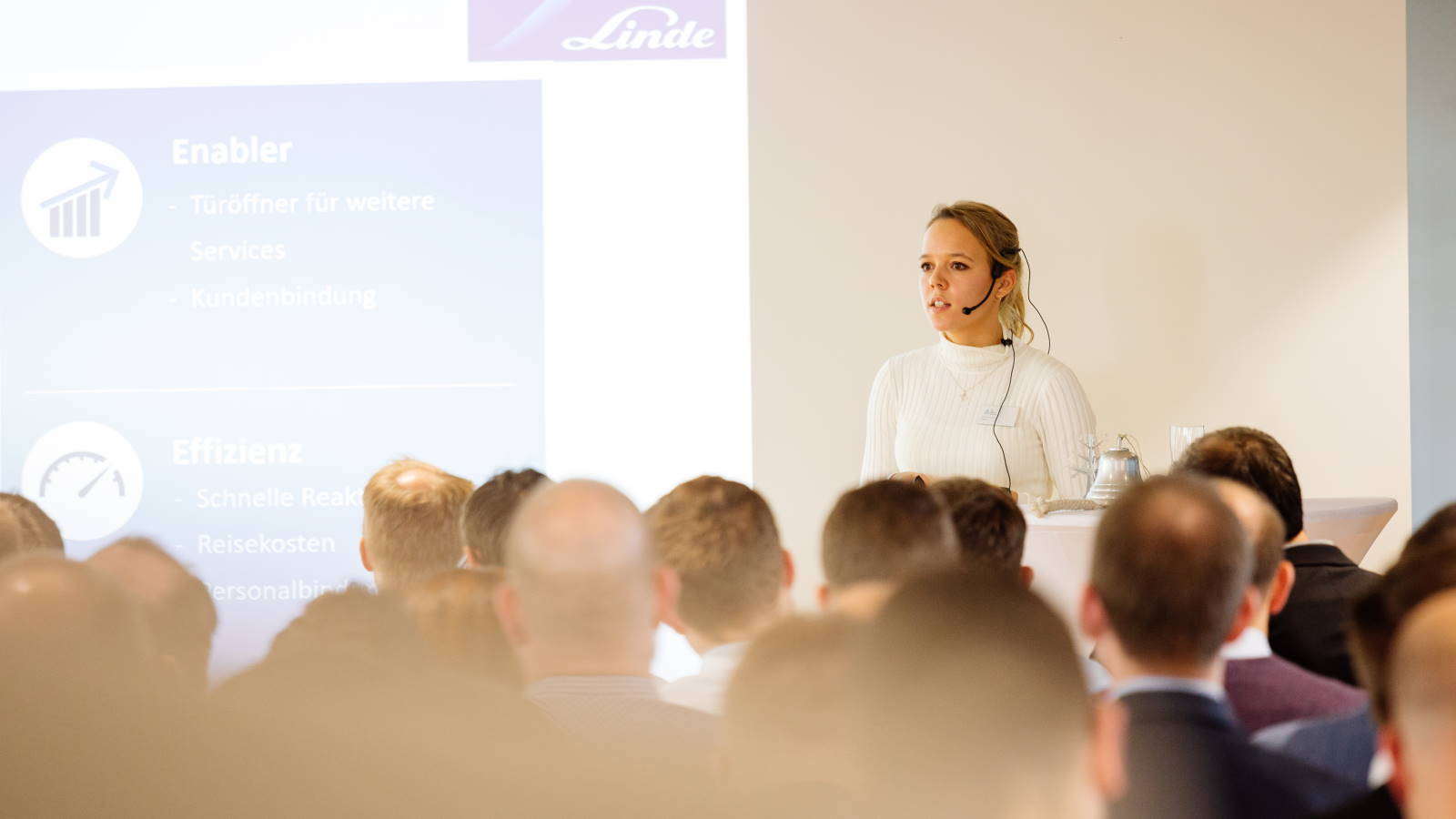 "The exchange between the different users was very exciting and the new features of oculavis SHARE were worth coming here."

Jens Kulenkampff (digital@work GmbH) sums up.

Technology-Spots for introducing new functionalities of oculavis SHARE
With new energy from the lunch break, live demos and hands-on experience followed at eight technology spots showing the new modules and innovative features of oculavis SHARE. Together with our partner SMA Solar Technology AG we presented, for example, how Augmeneted Reality can be easily integrated into an existing machine park without any programming effort and how new interactive product information can easily be made available.

Another technology spot, which we presented in cooperation with Eberspächer GmbH, dealt with the provision of workflows in oculavis SHARE in order to make knowledge more quickly accessible and to improve processes through multimedia instructions.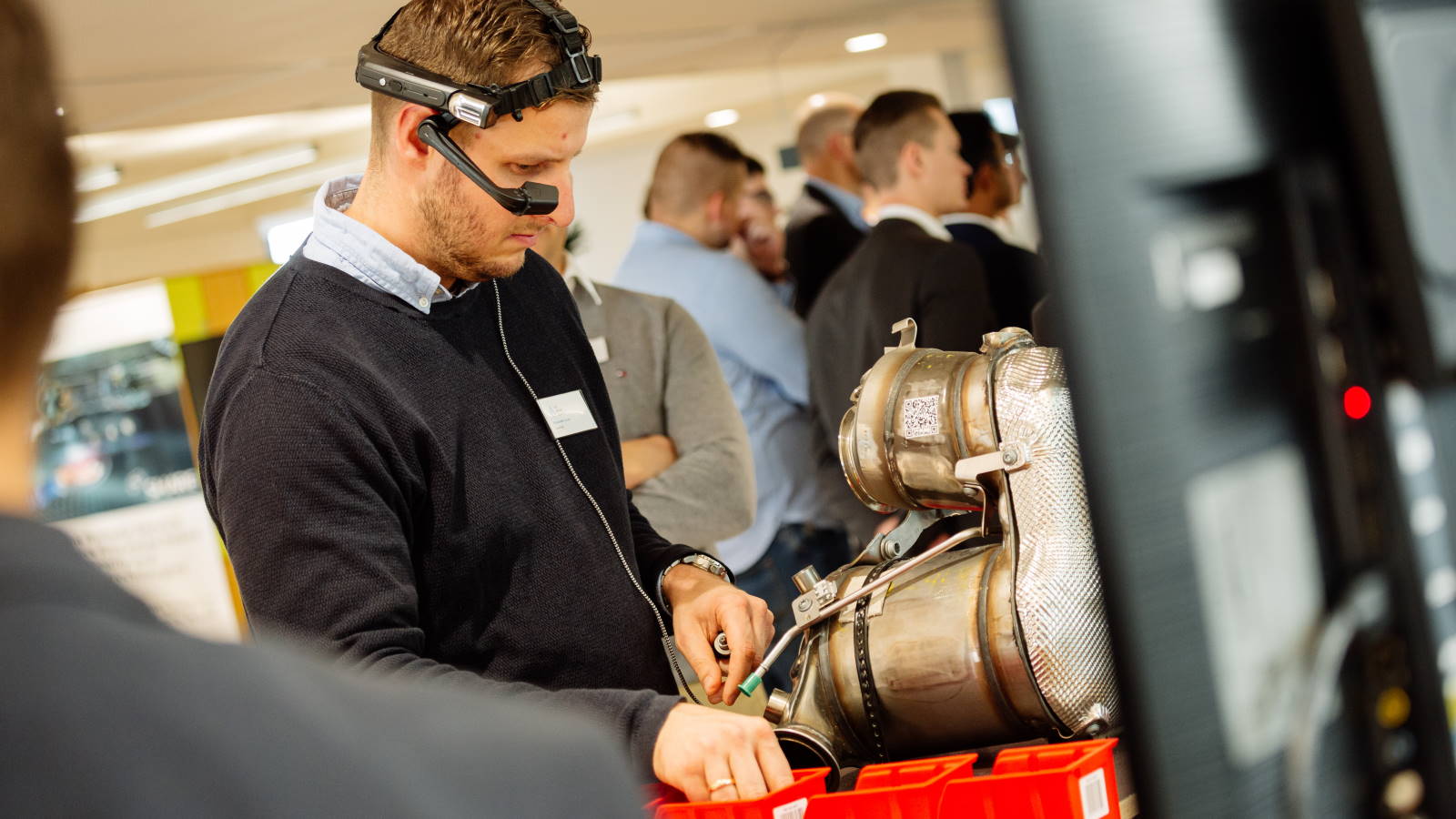 Also the required hardware for the Remote Expert Support was highly present in the live demos. RealWear Inc. demonstrated its HMT-1 voice-operated industrial smart glasses, which allow hands-free work. The so-called Smart Glasses Station, a joint development with Aixtema GmbH, is a borrowing and charging station that makes smart devices available at a central location in the company.



"I personally liked the mixture of technical presentations, personal contact, a very focused topic and the meeting of all stakeholders to tackle the topic of Remote Expert Support. We will certainly be back next year!"

said Christian Effert, Territory Manager Central Europe at RealWear Inc.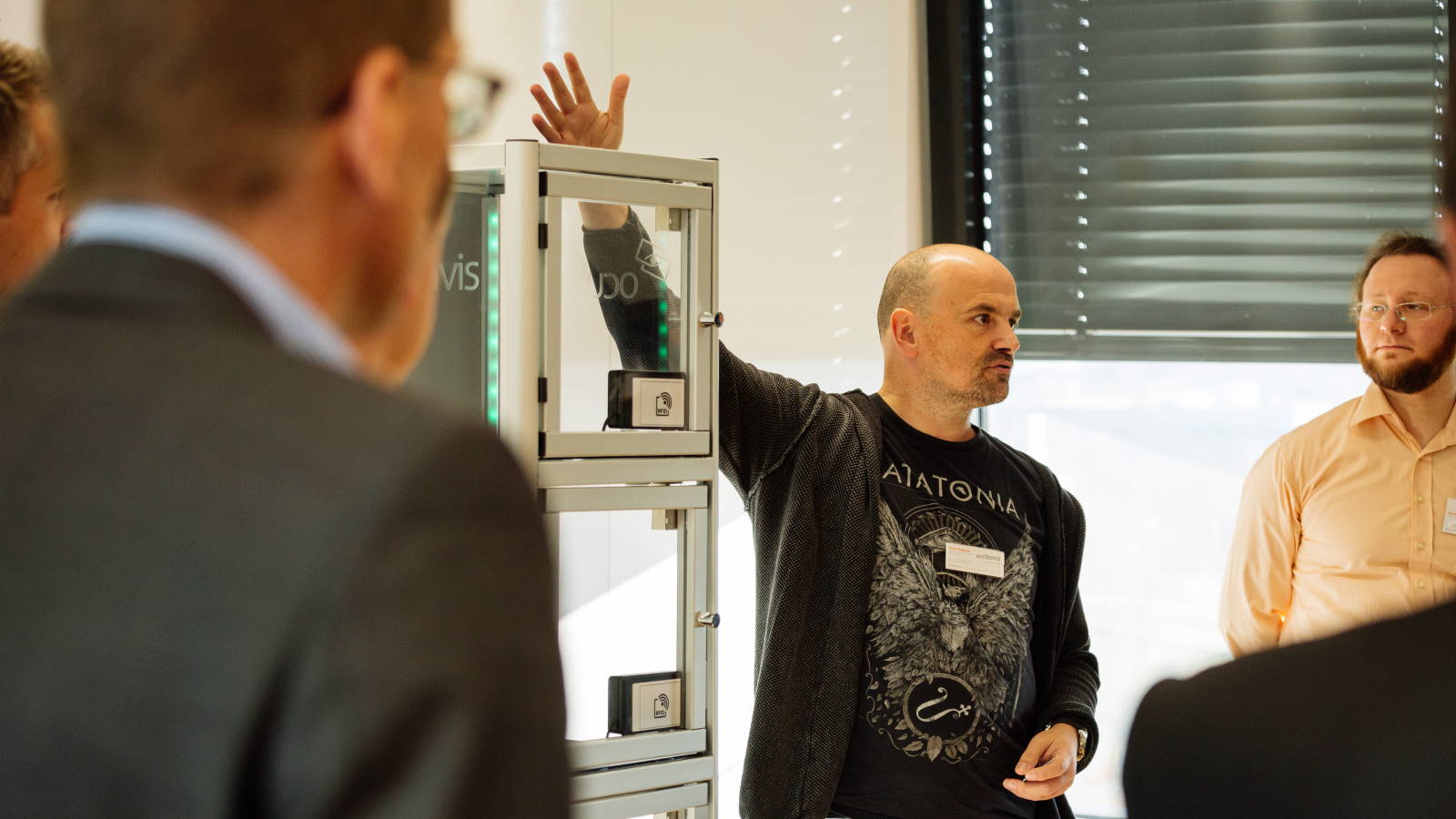 In the last session of the All About Remote 2019, application examples in quality, maintenance and service from Hilti AG, digital@work GmbH and MAN Energy Solutions SE were presented and offered our guests a practical conclusion.


Graphic Recording of the whole event
Another highlight for our guests was the graphic recording and visual presentation of the event throughout the day. You can view the result in the following 360 degree viewer.







"Remote Expert Support is an important technology that can take mechanical engineering to the next level."

says Thomas Riegler, Spokesperson at the VDMA Software and Digitization Association

Conclusion
The All About Remote showed the versatile application possibilities of oculavis SHARE in different industries. The insights gained underline the increasing acceptance of Augmented Reality based remote services for maintenance and repair, customer service or quality tasks. Companies recognise that with oculavis SHARE they can massively reduce travel costs and increase the productivity and quality of processes by solving problems remotely. The modules Workflows and AR-Viewer, which will be presented to a larger audience for the first time at All About Remote 2019, will in future be further important solution modules for further digitizing the service quality of machine manufacturers and plant operators.

The All About Remote is an invite-only event. Would you like to participate next year? Let us know that you would like to be part of All About Remote 2020.